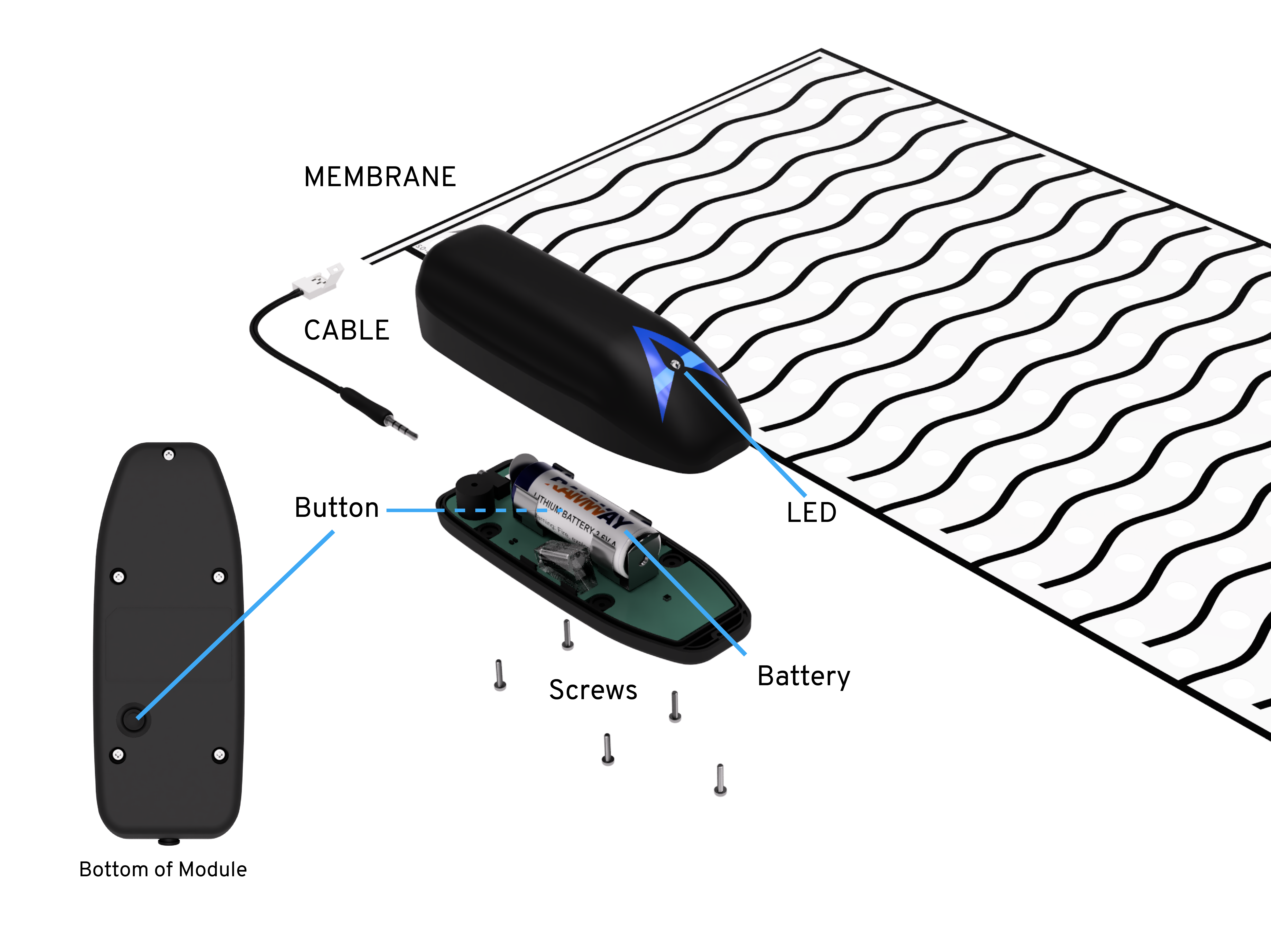 Unscrew the five screws (depicted above) to detach the lower housing from the upper housing
Remove the depleted battery and replace with a 3.6-Volt A-size lithium thionyl chloride battery. Kairos recommends the Ramway ER18505. Please be careful to match the positive and negative terminals to the matching battery ends.
Re-connected the upper and lower housings and replace all five screws.
Be sure to turn the Noah unit back on if returning it to service.