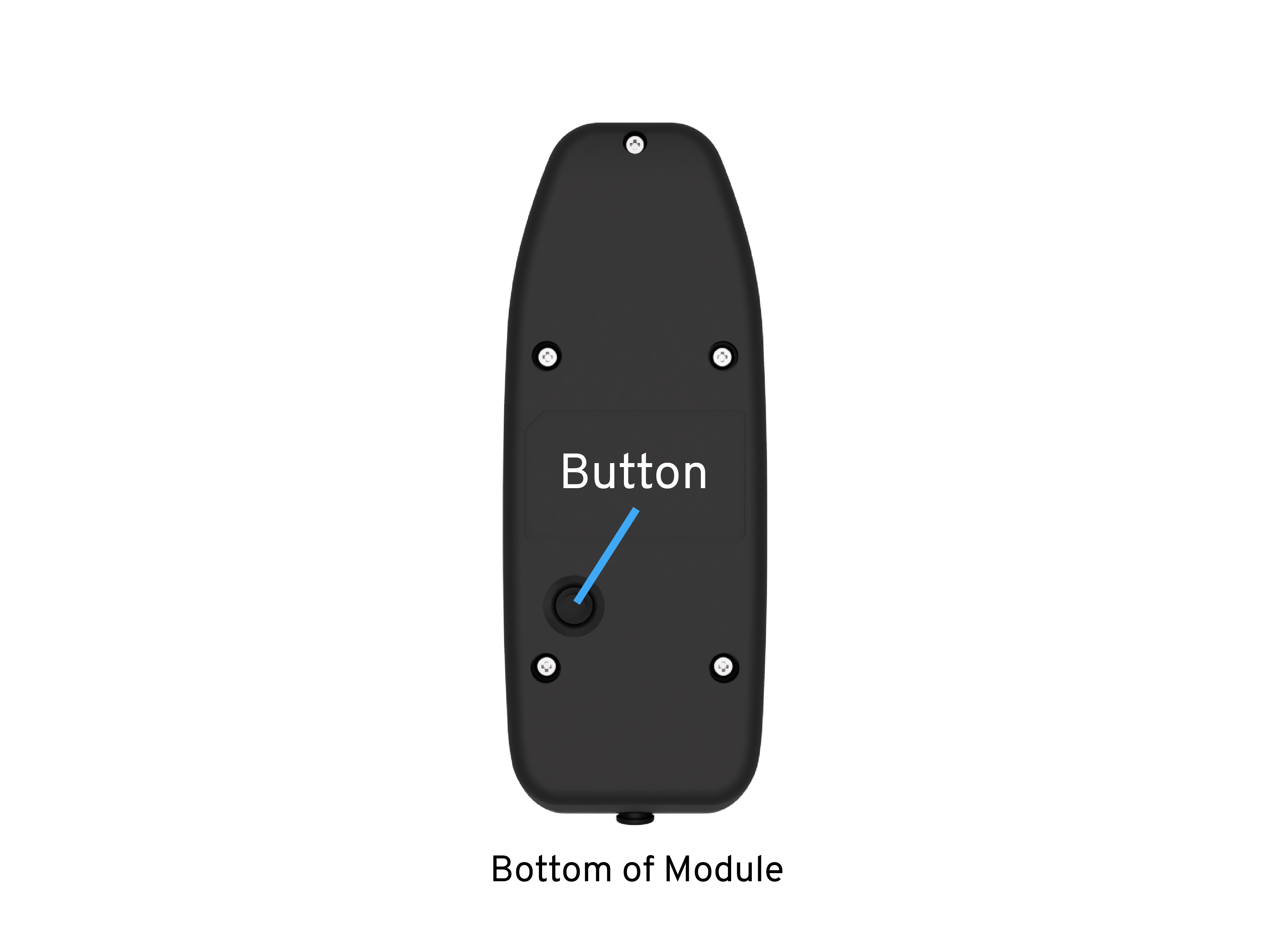 Turn on: All devices are shipped in the "off" state. Press and hold button underneath the unit for 3 seconds until the RGB indicator flashes once and the unit emits a chirping sound - release the button to turn on device. You will feel a faint "click" when the button has been engaged.
Turn off: Press and hold button for 8 seconds until the green LED indicator flashes quickly; then, release the button. The green indicator will flash 20 times to show that the device is turning off and the device will emit a short chirping sound.
Notes
When the battery is removed and reinserted, NOAH defaults to the "off" state.
Powering NOAH off restores the factory defaults.