There is a protective film covering the black conductive traces on one side of the plastic sheet.

THIS PLASTIC FILM MUST BE REMOVED BEFORE INSTALLATION

. Simply peel it away from the heavier plastic to reveal the dull black traces of ink.
With a pair of scissors, cut the membrane in half lengthwise along the middle as shown below. You will be left with two 3"x30" membranes to wrap around opposing sides of a water heater.

Small adhesive tabs should be placed at the top corners of the membrane to keep the plastic attached to the side of the water heater. The connection tab and the plastic edge should touch the floor around the water heater.

Each half will connect to a "T" connector which will also connect to the cable connecting the wireless module to the membranes.
Slide one of the tabs sticking out from the membrane into the slot of the ribbon connector making sure the dull black strips are touching the silver contacts in the white connector.


Clamp the cover over the tab so that the dull black contacts on the membrane touch the contacts inside the ribbon connector.
Insert the small plug into one of the wireless module's ports.

Wireless Module Placement
Using the 3M adhesive on the bottom of the module, you can adhere it under a cabinet overhang, against a wall/baseboard, or just let it rest on the floor. However, be sure to place the module in either vertically or horizontally level orientations as shown in the following illustrations to ensure the tamper sensor is not triggered by ambient vibrations.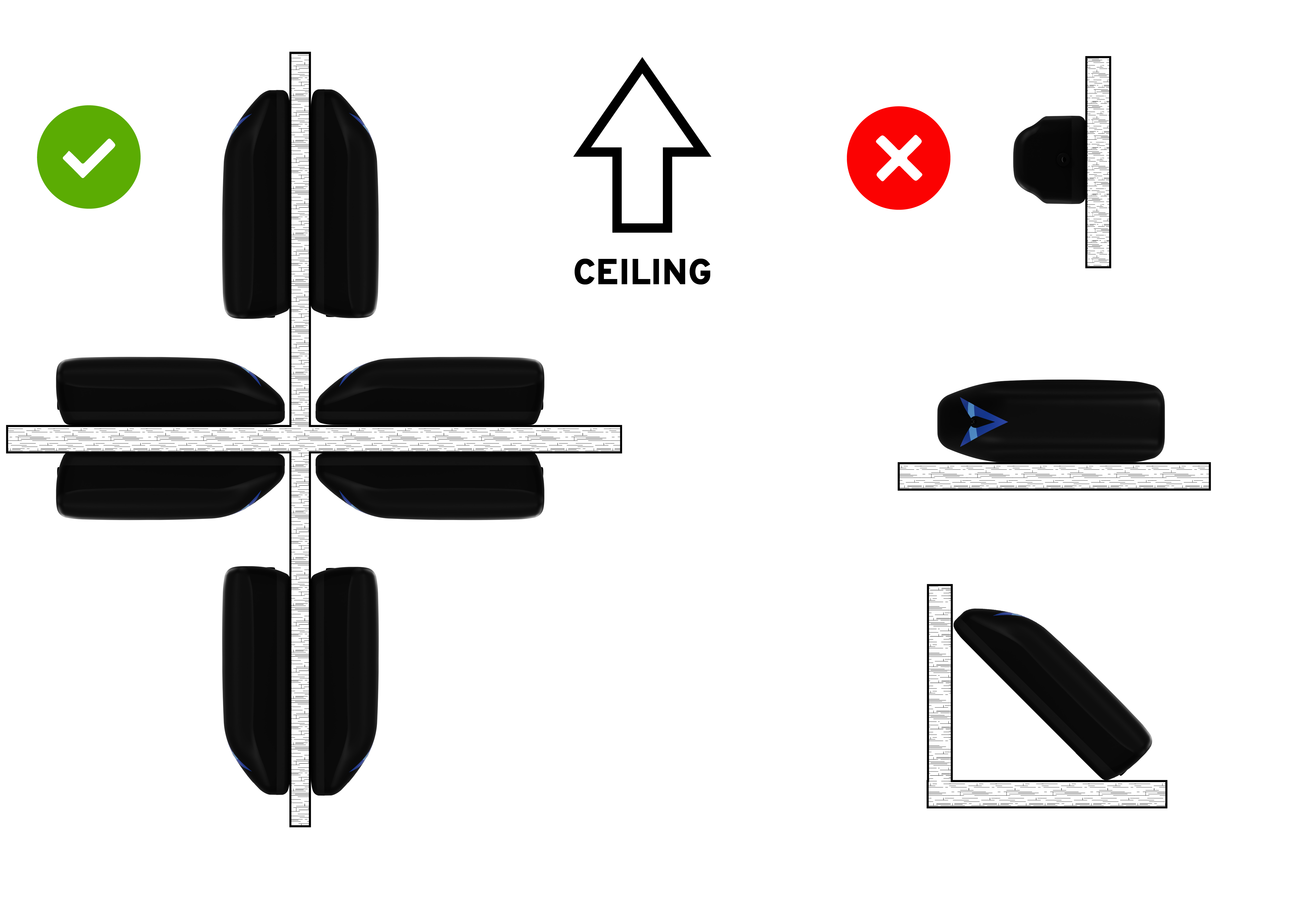 Cords can be tucked underneath and retained using the provided wire clips, or in a space under or next to the appliance. Additionally, the small strip of gaffer's tape can be used to hold the membrane connector to the floor.