This format is recommended for tight spaces and around the base of toilets or inside overflow/condensation pans.

As an example, below is a tee membrane installed on the back of a toilet base where anode (a) and cathode (b) must be bridged by a leak on the floor that surrounds the toilet.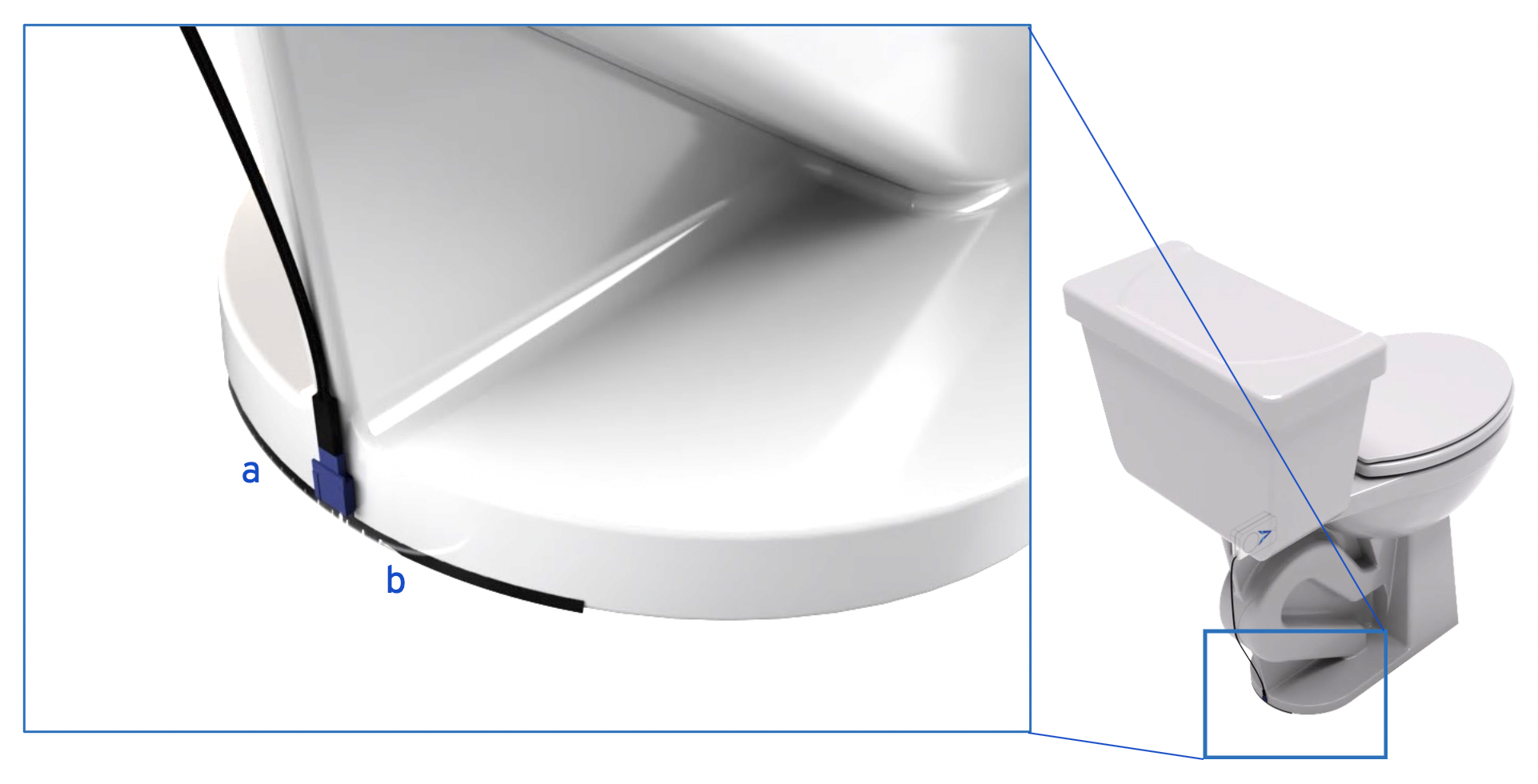 More information about the Noah Multifunction Leak Sensors is available in this article.