The Browan MiniHub Pro is a compact LoRaWAN gateway perfect for small spaces where a power outlet and a Wi-Fi network is available.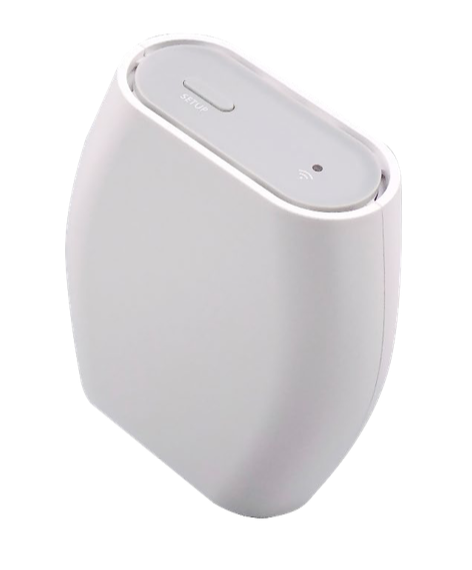 The gateway will arrive already configured for Kairos' network but will your input to connect it to your local Wi-Fi network.
To do this:
Plug the gateway into an outlet and wait for the amber light on top to blink.
You may then scan the QR code inside the box to automatically connect to the gateway's network.
A window will eventually pop up with several steps, you may skip to the "Choose a Network" section and select a network from the list of Wi-Fi SSIDs.

Once you pick one of these, you will be prompted for the password; and, after you enter the correct password and click Save in the lower right, the device will confirm "Success" within a few seconds.
If you experience issues connecting to the network, you may manually connect to the gateway using the SSID printed on the back and use the Wi-Fi password printed also on the back of the device. The QR code is only meant to shortcut this process for you.